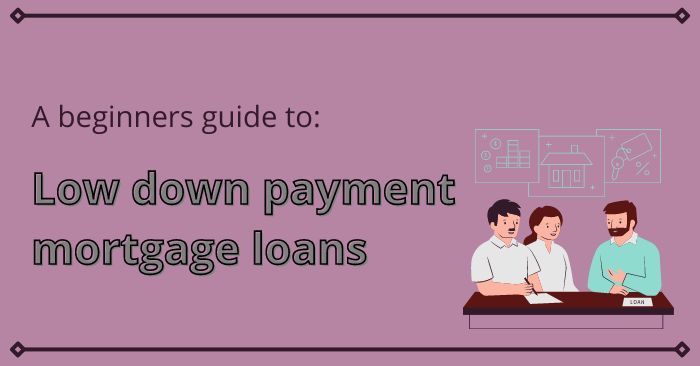 Perhaps one of the most challenging things about buying a home is saving for the down payment. Many buyers think they need more than they actually do to buy a home; however, the down payment doesn't have to be a barrier on the road to homeownership.
Low down payment mortgages
Fortunately, there's many low down payment mortgage options available for homebuyers. Reasons for needing to pay a lower down payment may include having a small amount of savings, or wanting to invest the savings you have into home repairs or other projects.
Mortgage options offering lower down payment options may come with higher interest rates and mortgage insurance, which adds up over the lifespan of the loan. However, the convenience of a lower mortgage may be what's needed to start the journey to homeownership.
FHA Loans
FHA loans are among the most popular types of home loans, as they offer flexibility to homebuyers of diverse financial backgrounds - with a down payment of about 3.5 percent. The requirements are simple, and you don't have to be a first-time homebuyer to qualify.
A major positive aspect of this loan type is your credit score doesn't have to be stellar for you to qualify. Some lenders approve FHA loans with credit scores as low as 580.
One drawback to an FHA loan is that you cannot cancel the monthly mortgage insurance that comes along with it unless the home is refinanced. Traditional mortgage insurance is canceled when you have built up 20% equity in the property, but this isn't the case with FHA loans.
VA Home Loans
Buyers who have current or former military service status can qualify for this zero down mortgage. While no downpayment is required, buyers may put down any amount they wish, coinciding with their homebuying goals.
If you need assistance with finding the right loan type fitting your needs, consider working with a mortgage loan officer to explore your options.